Request a Quote
Today
Commercial Building Wash
Availability - 24 hours/7days a week
We are happy to quote your job and work around the hours that suit you.
Price beat Guarantee
You want to use Santos So Clean but received a cheaper quote? We'll beat any written quote by 10%. Just ask.
Sydney's Premier Commercial Building Washing Company!
Trust Santos So Clean with Your Businesses Curb Appeal
Owning a business is a lot of work, and one of the important tasks that can fall along the wayside is keeping up your building's curb appeal. That's unfortunate, because a dirty, dingy building can prevent potential customers from ever setting foot in the door. Trying to wash your building yourself can be a tremendous amount of work, and you may not get the outcome you want. That's why it's important to leave building washing to a professional like Santos So Clean.
Locally Family Owned & Operated
Our family owned and operated company offers commercial building washing services to the entire Sydney area. We strive to perform quality work and provide all our customers with excellent service.
Clean Business = Clean Reputation
A clean business means a clean reputation, and one of the biggest benefits of using our service is boosting your curb appeal. But a quality commercial building wash offers many other benefits as well. Among them are care and maintenance of your investment, preventing mold growth and saving you time and energy.
Professional Commercial Building Washing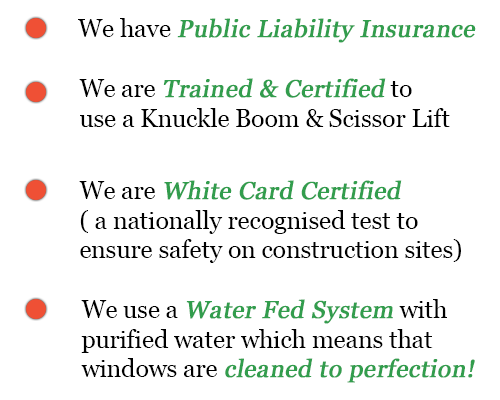 When you hire Santos So Clean for your commercial building washing needs, you can feel confident that the work will be done professionally and safely. All of our technicians are experienced and highly trained, and they use equipment that is safe and superior.
To keep your business looking clean and fresh, hire Santos So Clean to do commercial building washing. No building is too big or too small for our family owned company. We aim to provide quality work and excellent service to all customers in the Sydney area.