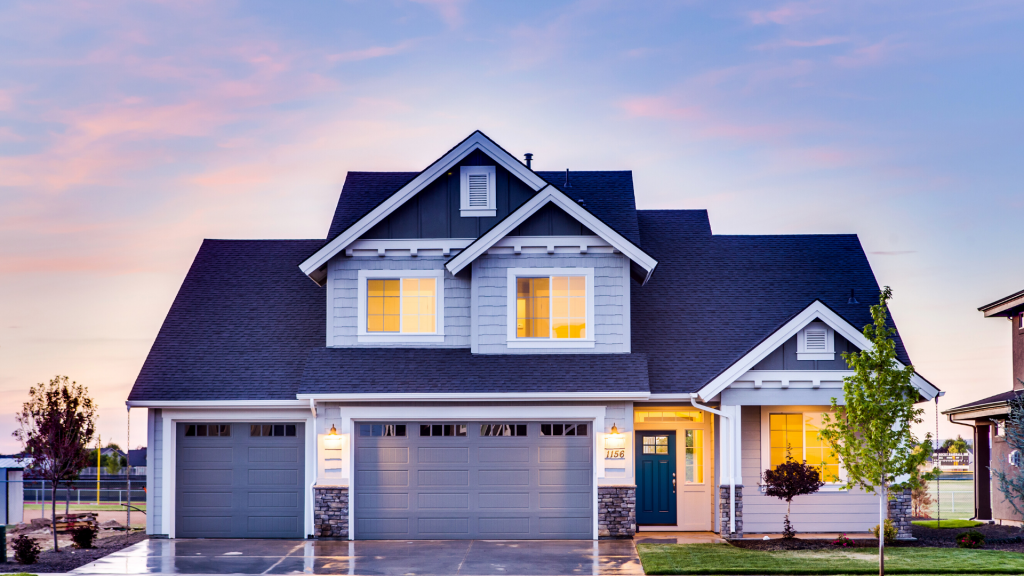 When you own your home, you feel really excited and proud, like the first car you bought and how you wanted to keep it clean and polished all the time. You admired it every time you got in and drove it.
And for some homeowners it's much the same. They buy their first home or their dream home and they have this real knack of keeping it looking sh-mick and clean from the inside out. Their windows sparkle, their gutters are free of any leaves, their house looks dust free and like it's just been painted. Even their garden is looking like something out of Belle Homes. "Sure..," you're wondering, "but I don't have all that time…I work!" And that's an excellent point not to be dismissed. With our busy schedules like kids to drive around to sporting fixtures on the weekend, not to mention shopping, and everything else in between, it can be overwhelming. But these habits and tips can not only keep your home looking fantastic but they can save you money in the long run. And who doesn't want that?
But here's the thing.  There's certain habits you can adopt, even if it's just a few, that all proud house owners have in common. And it's just a matter of pencilling them in to your schedule to make sure you stay on top of the "must do's" in order to keep your home in tip top shape.
Here are our top 7 habits according to our experience of servicing these peoples' homes that come up again and again…
1. They know their home very well.
I'm sure if you love your car, your soccer team or your favourite chef, you know a hell of a lot about them. Your home has to be treated almost like an obsession. Analyse it, look around, inspect and understand the areas that need maintenance. From the grout in your bathroom, kitchen appliances, air conditioning, paint inside and out, garden beds and external pathways. Any vents in the house, any areas where there is drainage and areas that are hard to get to but need an eye on. Maintenance requires a deep knowledge of your home so get personal with it.
2. They have a good cleaning routine in place that works for them.
These people generally set up a weekly, monthly, seasonally and yearly kind of list. Yearly might be, get flyscreens cleaned. Seasonally might be checking any insect problems the property might run into and prepare for that. Monthly might be cleaning your range hood filter. Yearly might be getting their pathways pressure cleaned and house washed.
3. They know what insurances they need for their home.
They don't just go with any insurance. The shop around and because they know their home so intimately, they're able to ask the right questions. How their house is built, what materials, as well as how close it might be to potential bush fires or other possible natural disasters like flooding are key considerations. They understand what and why a policy might not cover them. Check out this simple but clear list from Canstar.
4. They clean the outside of their home
They understand an exterior clean, cobwebs, mould, grit and dirt are as much of maintenance as inside their home. Good homeowners know that you can tell a lot from a book cover. And they look after theirs pretty well. In fact the external of their home is a huge big part of the street curb appeal and it really goes to the heart of proud homeowners manual. Some of the maintenance that takes place includes, getting their windows washed, their house washed, their gutters cleaned annually, and getting rid of any mould, grit and dirt. Even their driveway looks immaculate. If there's grease, it's trimmed weekly and weeds are dealt with. From their mailbox, to their door entry, they have it down pat. But it's not a huge effort, it's a matter of booking in people to do the services required to get it looking like this consistently.
5. They have tools to do general maintenance.
They have bought certain tools to trim, touch up and fix anything that needs repairing and the do it ASAP. Proud homeowners have a collection of good quality tools they will need if something goes wrong or needs repair. They don't necessarily ring a handyman if it's something they can fix themselves. Having said that, they do know when a job is beyond them and it's then that they bring in a quality handyman to do things properly. It's worth it and they know it. But they are very clear about the outcome they want. Tools to keep handy are: power drills, hammers, and screwdriver set, garden scissors, lawn mowers (unless they hire a lawn mowing service) and have extra light bulbs, plumber's tapes and sandpaper to name a few handy tools and materials to keep somewhere convenient.
6. The seal all gaps.
These types of homeowners keep outdoor dust and dirt away from indoors by making sure there's no gaps anywhere. This is a little more specific but makes a huge difference to the amount of maintenance that a homeowners needs to put in. It's the old "prevention is better than the cure" message. Blocking potential gaps where dust can get in, like under door ways is a huge benefit. Apart from keep drafts out, it stops any dust getting in and making a home a little dustier and dirtier than it needs to be. Sealing your home and any gaps is paramount to keeping it look great.
7. They keep pests away from their home.
Finally, pests are a given. Unless you stay on top of it by getting your home or apartment sprayed annually for insects. And if you have a termite problem, have had or could potentially have, it's always good to get your home inspected annually to make sure you keep all these pests away. No point having a stunning home if you have cockroaches crawling around in the roof cavities or under the house.
Call us for a quote on getting your gutters cleaned on 0405 970 415 or email directly using our form here and we will be in contact with you to book in what you need.